Can we make their day suck a little less?
I'm paraphrasing, but that's the takeaway from the most heartbreaking story in "The Classroom Chef" by Matt Vaudrey and John Stevens.
I'll be pretty honest. A lot of days in my first few years of teaching, (and even in recent years) I was way more concerned with how to make my day suck less. With keeping my sanity for the long stretches where I felt like I was the only human being in the class that cared if anybody learned any math.
There's a section of the book titled "The Time Matt Yelled At Kids". If there was a similar section in a similar book titled "The Time Steve Yelled At Kids", the subtitle would have to be "Hunh. Which Time?"
The futility of the power struggle with teenagers was made clear to me one day, many years ago, as I was making my way around the room, passing out the worksheet for an activity we were about to do. I couldn't get a small group of students to stop talking, so using a tried and true method, I slammed the stack of papers across the corner of a student desk, hoping the loud noise would get everyone's attention. In the five seconds of silence that ensued, one of the guys who was in the midst of the talkative group looked at his buddies and deadpanned, "Wow, he's tweaking for no reason."
Actually I was tweaking for what I thought was a good reason. We had work to do, and they wouldn't shut up. Of course, they wouldn't shut up because I hadn't done anything to convince them that my class was worth their time and attention, but I didn't come to that realization until much later.
But his comment stayed with me all weekend. I was tweaking for no reason. Why should their bad behavior get me stressed out? Their bad behavior should make them stressed out.  I vowed to find a more effective classroom management strategy. Preferably one that involved actual consequences that work.
I'm still looking.
But I do know that screaming at 15-year-olds: 1) makes me feel like an ass, and 2) doesn't change their behavior.
---
So, I'll grab another line from Stevens & Vaudrey: How can we make this better?
As I mentally process the book, it's a two-pronged question: Better for me? Or for my students?
Turns out that making class more interesting and engaging, respecting all students and giving all of them an opportunity to contribute accomplishes both. It's still pretty ugly some days, but by instituting many of the approaches that my online PLN (the #MTBoS) champions and that Stevens & Vaudrey illustrate in their book, we've been able carve out a space where kids who hate math and hate school, hate it a little less.
 "Teaching is hard – we owe it to our students to constantly seek meaningful ways to engage them."
That line that will stick with me for years after reading this book. Change is hard. Doing something besides opening a textbook to a page I just looked at last night, offering half-hearted notes and a 25-problem homework assignment is hard. Finding student-centered ways to assess (the authors call it "gathering") learning is hard.
But, damn, is it worth it.
The Entrees section is the meat of the book (pun intended), but I feel strongly like anyone ready to make the leap to a new way of teaching should consider the Appetizers and Side Dishes first.
---
"Guys, I want to share a little piece of video with you. Take a look at it, and tell me what you think, what questions you have, after watching it."
"Is that you, Mr. Dull?" "Why is that guy wearing a suit?" "Damn, he's slow!"
But somewhere in there, some kid is thinking (and may even say) "who's gonna win the race?"
That is a video hook. My students don't need any special kind of math knowledge to wonder about the outcome of a race. Everyone can jump in. Discussion ensues – what Stevens and Vaudrey call "math fights". That's the point of classroom appetizers. To create a low barrier to entry, get people talking, arguing even, and only then, after they're hooked in, let them math their way to an answer.
The big payoff is creating a class culture where risk-taking is allowed, and encouraged. If it's done right, eventually that curiosity with unanswered questions spills over into more mundane math tasks. Get them talking to each other. Trading ideas, working together to solve problems.
As the authors put it: "Immerse them in a kitchen of opportunity, conversation, collaboration, and critical thinking, and watch how they respond."
It's not an overnight change though. Taking a cue from one of my teacher-bloggers, I started using themed bellringers last year. I can't tell you how many times I heard "why are we doing this?" or "what's this got to do with math?", or watched them sit and wait for me to give an answer to an estimation exercise, rather than trying to work through to an answer themselves.
For 10 years we tell our students to sit down, shut up, take notes, get the right answer, and pass the class. Now all of a sudden we want them thinking, putting answers out there that might be wrong, sharing ideas with (not copying answers from) fellow students. It's gonna take a while.
Stick with it.
---
It's a Friday morning. Late fall.  A corny novelty hit of the early 2010s is playing loudly from my room during passing time. My algebra 1 repeat students are filing into my classroom while I stand at the door. One of our most decorated seniors, an outstanding student, is on her way to class down the hall, walks past my room, hears Rebecca Black singing of the glories of everyone's favorite day, and asks me sarcastically, "Are you proud of what you're doing right now?"
Yes. Yes I am.
This is what Matt & John would call a "side dish". In my class we call it "Friday Fun". Just a quirky little thing we do every week. We also play the theme from "Rocky" on quiz days. As the authors say, side dishes serve a dual purpose: make class more fun for students, and make class more fun for teachers. The big payoff of all of this is, our kids see us taking risks. Sometimes they see us fall flat on our face. Some of them start to think that maybe it's OK to take a chance in Mr. Dull's class.
Yeah.
---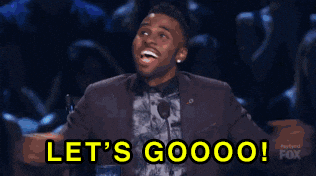 These guys didn't need to convince me with 200 entertaining pages. I've been following Matt for years, reading his blog, asking his advice on Twitter, borrowing his best lessons. Using his music cues (and some of my own). But after tearing through "The Classroom Chef" in two days, I have my guiding principles for the school year:
Your students deserve better.
The world needs more education geeks.
Can we make their day suck a little less?
I'm holding on tight to the rest of my summer. But I'm going to be ready to tear out of the gate on August 17.
Let's Go Eat.