I love it here in the future. I'll never go back. And this morning I woke up one year farther into the 21st century.
Hello, 2018.
One of the benefits of modern life is the support that comes from connectedness. When you scratch out that list of resolutions, you don't have to look far for resources to help you along. You might still stumble and fall along the way, but you know someone's got your back.
A few years ago the great Jen Fulwiler put together a Saint Name generator for folks who are looking to jump-start the search for a patron or intercessor. This year I got St. Francis de Sales (patron of writers and journalists).  He spent three years of his life going door-to-door throughout the French countryside trying to teach the faith. No one would listen. He had door after door slammed in his face.
I can relate. As Dan Meyer famously said, "I teach high school math. I sell a product that people don't want, but are forced by law to buy." At least in St. Francis I'll have someone to commiserate with.
As an added bonus for 2017, Jen built a word generator. Perfect for those "One Word" or "word of the year" people who are everywhere today.
Of course, because Children Must Play™, some of Jen's online connects mashed up their saint and word. Hilarity ensued:
I'm not that cool.
I'm Francis Presence. No editor or producer would take that character name seriously.
But, "presence." Hmmm. Hold that thought….
---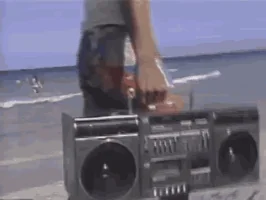 A few weeks back I stumbled across a blog post by Allyson Apsey suggesting folks make a playlist for the new year, rather than making resolutions. I have the usual resolutions, yeah, but I also have a #2018Playlist. As I wrote when I first encountered Allyson's post, I wanted a playlist in chunks that could be selected to fit a mood.
We're at a place in the school year and just life in general where everything is a grind. Fitting that mood perfectly is a song I borrowed from one of my oldest son's playlists, "Hurricane" by Band of Heathens (covering a Levon Helm tune)
Back that up with "All These Things I've Done" from the Killers, and a pair from Tenth Avenue North: "You Are More" and "Losing", and we're off to a low-key start to power through day-to-day frustrations.
The mid-section is designed to provide a power boost, or at least an upbeat accompaniment to housework or grading, anchored by Jet's rave-up "Are You Gonna Be My Girl" (which is also my go-to running song when I need to dig deep):
Queens Of The Stone Age and Greta Van Fleet both deal in an updated 70s sound, providing a bridge from past to present before the Church and Lord Huron bring the thing in for a landing.
---
So, I'm self-aware enough to build a playlist that is in tune with my needs. What about when we turn the tables? Can I shift gears to meet my students' needs? Can I be "present" for them? It should be part of the package, like a basketball coach adjusting his playbook to match his players' talents.
The turn of calendar brings soul-searching and goal-setting in many areas; the classroom is no different. And  this year, my tribe has some backup in the form of Indiana Connected Educators. ICE Indiana is offering teachers here a chance to jump-start their 2018 with an "I will" sharing challenge: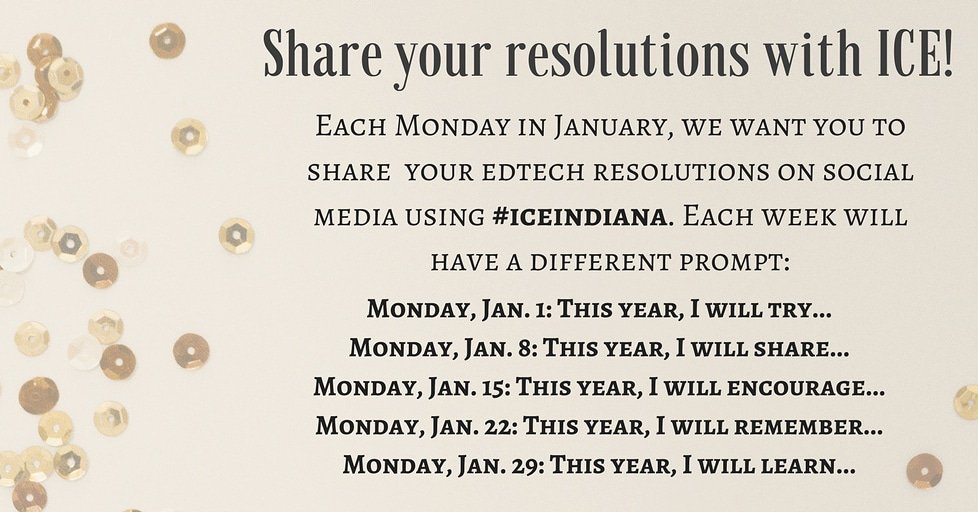 I responded:
We're at the point of the Algebra II curriculum where everything is new and challenging, and more theoretical. My track 3 students are not likely to move on to Pre-Calculus as seniors, almost all will take either probability & statistics or a college readiness bridge course that hits the power standards of Algebra I, Algebra II, and Geometry. They need more time in class to work through practice problems and get help. Looking back to last year, the opposite happened. We would spend almost the entire period on warm-up, homework questions (numerous, because they didn't get enough time to practice and ask questions in class), and new notes. By April we were all miserable.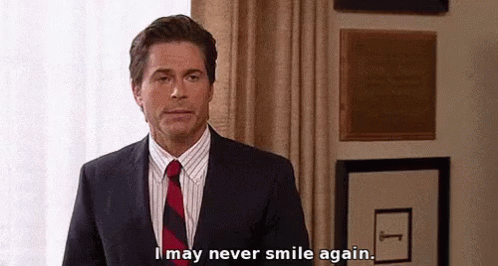 So what am I going to try in order to fix this issue?
I am already embedding a video of me working through my notes into the Canvas page for each lesson. My hope is that students who are absent or want to work ahead or need to see the examples worked again can refer back to the video, as often as they need.
What if…. I followed the lead of several teachers in my department who are flipping their instruction? Students watch the video on their own, take notes, and write a brief summary (picked that up from Pooja Agarwal's Ditch That Textbook Summit session with Matt Miller). Then the bellringer is a quick formative assessment to gauge their understanding and engage prior knowledge, and the bulk of class is spent on working through the practice set. As Matt Miller and Alice Keeler point out in their book Ditch That Homework, this gives them access to a trained professional teacher when they need help.
OK, so now we're building in work time in class, but what about my kids who need extra help? There's still one of me and 30 of them.
Divide and Conquer, baby. Divide and conquer.
I picked up a strategy about 10 years ago at a workshop. Two downstate Indiana teachers who paired up to share their two classes developed a differentiated instruction method they called "Island – Peninsula – Land". Based on a quick formative assessment (walking around and peeking over shoulders, even), the teacher quickly sorts his students into three groups:
The Island group is completely self-sufficient. These are the "just give me the assignment so I can get it over with" students. They don't need my help, so they can go off and do their thing.
The Peninsula group can mostly do the work, but might need a boost from time to time. They can send an envoy to the Island group to ask for help with a specific question.
The Land group does not know how or where to start. They need the most help, so I sit with that group for the session.
It's been awhile since I've used this tactic. The last few years my classes were all "Land" – I really didn't have anybody who could work through a set of problems on their own, so I shelved I-P-L. This seems like as good a time as any to resurrect it.
Gonna run this by my department chair and get ready to roll on 1/8/18.
And don't be bashful. Jump on the #ICEindiana hashtag on Mondays and Try, and Share, and Encourage, and Remember, and Learn.