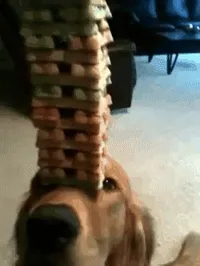 Last time we talked math in this space, I was trying to figure out a way to squeeze way too much content into the last five weeks of school, while still giving my students a chance to practice the skills and giving me a chance to assess their understanding, all while keeping a tiny sliver of their available brain cells focused on math stuff. Because it's another fantastically gorgeous early May in The Region.
This week, I needed a performance assessment idea for Conic Sections. I also need to overlay final exam prep with new material in the finite time remaining before June 2.
And, I want to play with Desmos. Or rather, I want my students to play with Desmos.
Put all those ingredients in a blender, hit "Smoothie", and you've got Piecewise Function Art!
See everything up there labeled "Conics Project"? This project plan of mine is not a new idea, obviously.  I first came across it when Amy Gruen posted about her pencil/paper project back in the day. My co-teacher and I modified it for our Algebra II course that included several students with IEPs.
And then it sat in my back pocket for years until I changed schools and was assigned to Algebra II again this year.
The #MTBoS Search Engine tells me there are some awesome teachers getting cool stuff from their kids regarding this type of project. Check out Lisa Winer and Jessie Hester, to name two.
So I used their work as a starting point, customized it for my students, made up a packet with some sample art, my expectations for the project and the points scale, annnnnd away we go….
I insisted they did the pencil/paper planning first. I want them to make some fun & cool pics, yeah, but first and foremost I want them to get good at moving between representations of functions, and to get some reps on writing and graphing conics. I gave them two days to roll it around and plan at home, maybe sketch a quick picture or two. Then I planned for a pencil/paper Work Day in class Thursday, with the expectation (slightly unrealistic, it turns out) that they walk into class the next day with a list of equations. Then input equations to Desmos on Friday, with the project submitted via Canvas by the end of class.
Docs here:
Alg II (3) Conics Performance Assessment
Alg II (3) Functions one-pager
---
The initial reaction was… lukewarm: "Ugh". "I'm taking the L." "I can't do this."
Come on now. Don't give up before you even try.
Most of them didn't pick up a pencil before classtime Thursday, putting them in a hole to start. Fortunately I built in support, posting a Desmos Activity (via Stefan Fritz) to our page for them to play with, so they could see how to fine-tune an equation, and to restrict the domain. But the best progress was made in class on Thursday, when I convened some small groups, answered questions, walked through a couple of quick examples of drawing a graph and working backwards to its function rule, and also showing them how to translate a graph.
Next thing you know…
This slideshow requires JavaScript.
Guys, for real. In my least interested class, I had 26 kids engaged, helping each other out, graphing, writing, struggling through the rough spots, cheering for each other and squealing with delight at themselves.
If they aren't at home right now high-fiving themselves, they should be.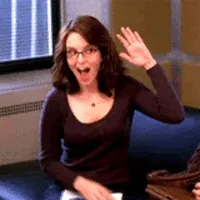 Then Friday, the Big Finish:
---
OK, in reality, my students needed a lot of support to bring this project in for a landing. A lot of them made a pencil/paper design that was way too ambitious to finish even with two days to work in class. Many were asking questions Friday that they should have brought to me on Wednesday or Thursday. Most got down to business in class on Friday, because it was the due date. But almost no one was remotely close to being done.
There's two ways to handle that: 1) "Too bad, so sad, I told you guys to get started on Tuesday and you didn't so now you're out of time and out of luck. F."
Or: 2) "Look, I can see you guys are making progress. How many of you are happy with your picture as it is right now? Not many, right? But you're making good progress and probably could turn in something really fantastic with a little more time? Cool. The due date in Canvas is today, but with a time of midnight. Go home, finish it up, turn it in before you go to bed and we'll call it good."
In his autobiography "My American Journey", General Colin Powell stated often one of his life's guiding principles: "Never step on another man's enthusiasm". Good advice from a great man. I'm in, all the way. Why crush my students' spirit just when they are hitting their groove with Desmos and putting together the equations for a whole big mess of functions? Math is happening here, people. I'd rather ride that wave, let them finish and give me something they can be proud of.
So, midnight it is. And we all get better, together, at teaching and learning.
Piece by piece.