My summer reads have been a nice mix of "Teacher Reads" and "Free Reads":
This slideshow requires JavaScript.
The latest is Frantic 7 which tells the story of American air support of the Warsaw Rising in 1944. Hundreds of B-17s loaded with supplies took off from Britain, dropped thousands of crates over the city and Kampinos Forest, landed in the Soviet Union to refuel, then returned.
Despite a muscular escort of P51 Mustangs, several of the bombers suffered severe damage.
I read quite a bit of this stuff, and the grace under pressure and heroism of these times never fails to stun me. Those guys are heroes, in the strictest sense of the word. I'm not. And never will be. I'd have been like, "damn, guess we're all gonna die" and making an Act of Contrition, and here's a guy dangling over a hole in a plane 1000 meters in the air and rigging up a repair so the crew could land safely. Woah.
Yeah, all men are created equal. And then…
Ordinary guys doing extraordinary things. But we hold these men and women up as examples for a reason: that maybe we'll be able to follow in their path when it's Go Time. In the aftermath of one of the school shootings last year, my wife confided to me that she worries every time the news of a tragedy hits her phone because she thinks I would be that teacher that bars the door while his students escape.
I'm glad she thinks so. I hope I would. But let's be honest. Self-preservation is a powerful force. It takes a special kind of person. They don't call it "uncommon valor" for nothing.
---
My oldest son is at Army basic training as we speak. He's your standard-issue 22-year-old. Jokingly, we said if he comes home having learned how to make his bed and put his dishes away, we'll be thrilled. I was curious if there is an Army equivalent of "ship shape" (Navy) or "squared away" (Marines). I did a little googling around and found out that "squared away" is pretty universal. What caught me by surprise is how many slang terms exist for "substandard soldier".
At the swearing-in, the officer addressed the recruits, congratulating them on making it as far as Chicago MEPS. She told them only 1 person in 20 who enters a recruiting office ever takes the oath. She congratulated them on their mental, emotional, physical, and moral fitness for the job. One in twenty. Five percent! So these recruits are already the cream of the crop, and still, some of them are gonna suck at being a soldier.
---
My online PLN gathers together once a summer for Twitter Math Camp. All the people I've been following, and borrowing from, for the last like 10 years, all in one place. One of the most tweeted-about events of #TMC18 was the keynote address from Julie Reulbach:
While the presentation was live, my TL was filled with tweets stating "I am a great teacher because…"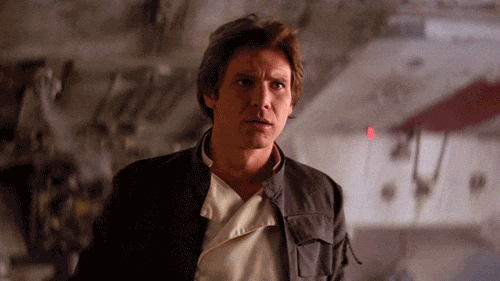 Watching from a distance (#tmcjealousycamp), reading the words of many of my math teacher role models,  I couldn't pull the trigger on that tweet. At all.
Writing about why I'm a great teacher? Can't do it. 'Cuz I'm not. Just check my latest eval.
It turns out that some of us are better than others. That's just reality of life as human beings. We rank everything. Everybody turns in the uniform for the last time, plays their last recital, passes the torch.
So, what do we do with that?
Resent everybody else?
Pull back into a shell?
Or, maybe, aspire to get just a little bit better.
The first two are pretty miserable options. I'll take Door Number 3: Seek out people who can help me get better. That's kind of what Teacher Twitter is for, right? And the South Shore and eVillageNWI conferences. And virtual summits like the CUE Craft Ditch Summit and Hive Summit and the Global Math Department. And my state twitter chats (#INeLearn and #NVEdChat). And the veteran teachers and brilliant new teachers in my department who share and ask questions every day.
From the Reulbach keynote (paraphrased): "Just being here makes you a leader. Compare it to the folks who are not here, not sharing, not learning."
---
My youngest started football practice today. I pulled into the lot at 7:15 to find about a million cars there. True, that's construction guys, and athletes and coaches from every fall sport on the first day of practice across the state today, and administrators and office staff who work year-round, and more than a few teachers I bet. But still. Way more cars than I've seen there in the last eight weeks or so.
And it hit me. That buzz that signals the start of a new school year. A unique-to-us combination of excitement  ("We are gonna do so much cool stuff this year!") and rampant panic ("OMG there is so much left to do before the year starts you guys!").
I don't know what kind of football player my son is gonna be. He was always too big for the Pop Warner age/weight matrix and his middle school didn't offer football so he's starting from scratch. But he put in his time on the practice field and in the weight room over the summer, and he's kept his enthusiasm. He's learning every day, paying attention to his coaches and older, more experienced teammates. He's probably got a pretty good idea who's better than him, and he's sticking his hat in there every day anyway.
Sounds like a pretty good role model to me.