Amateur Psychologists, start your engines.
I've almost certainly already lived more than half my life. Vegas oddsmakers would consider it a lock.
I turned 50 late last summer. About the same time, one of my favorite twitter follows, a former-atheist-now-Catholic-nun Sr. Theresa Aletheia, placed a skull on her desk. And began to tweet about it using the hashtag #mementomori.
Memento mori is a Latin phrase literally translated as "remember that you will die". More importantly, it is an ancient Christian practice, as Sr. Theresa writes:
"A long-standing Christian tradition recognizes the powerful spiritual value in remembering one's death in order to live well. The Rule of Saint Benedict, written in the 6th century, includes the imperative to "keep death daily before one's eyes." As the Catechism points out, both Scripture and the teachings of the Church remind us of "the responsibility incumbent upon man to make use of his freedom in view of his eternal destiny" (1036, emphasis mine)."

— Sr. Theresa Aletheia, "Memento Mori: How A Skull On Your Desk Will Change Your Life", aleteia.org, September 12, 2017
All I want for Christmas now is a skull for my desk.
(Look, if you're wierded out by this, or think all this Catholic stuff is medieval superstition, that's fine. There's lots of stuff out there on the interwebs more suited to your interests and beliefs. I'm not offended if you click away. But if you are intrigued: bear with me.)
I'm not dying. Although as my sainted mother, a school nurse, used to say, "from the day we are born, we begin to die". She and Sr. Theresa would have got along fine. But I definitely believe in preparing for death. And for other things.
Everyone above the age of reason knows intellectually they are going to die someday. And then they go about their business, not giving it another thought. I see the value in keeping death before me always. Especially if how I live my life now determines my address for eternity.
I wear glasses because I can't see very well without them. I make lists because I forget things sometimes if they are not written down. It's good to be reminded of important things, even things that seem obvious.
---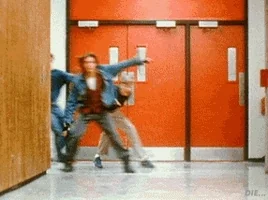 I've said many times I wouldn't go back to high school right now if you paid me a million bucks. Kids have it rough, man. And I'm not sure the adults in a building make things any easier sometimes.
We try. The good ones recognize kids have off days, get distracted, have talents in other areas. In case we forget, there's always teacher evaluations to remind us what being a student can be like.
Had my evaluation last month. Met my administrator for a post-conference last week. As a former colleague of mine used to say, I'm too old and have been teaching too long to stress out over evaluations. Except this time, I did stress.
I could have graded out better. If I said I wasn't disappointed, I'd be lying. The biggest takeaway came out of some feedback late in our meeting. My new principal suggested I take more chances, try new things, don't be afraid to fail, and be reflective about my practice.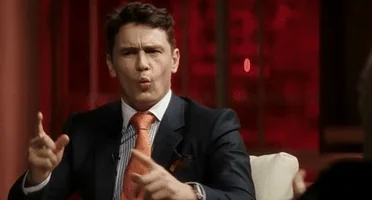 My heart sank. All that stuff… it's literally what I do. Like, if I have a "teacher brand", that's it. I left the meeting thinking, "she doesn't know me."
And that's partly my fault. She's got 100 teachers on staff, and she moved over an office this year, from associate principal to principal. I just got here last year. I'm not that big into self-promotion, despite what you might see from me on Twitter. I've shared with my department a lot of the new tactics I've picked up from my online PLN, even presented on how to build a PLN at a conference last summer. But I find myself backing off sometimes, just because I don't want to be that guy who won't shut up about Desmos and speed dating and Which One Doesn't Belong.
So of course, I spent some time pondering the situation.
---
"No significant learning can occur without a significant relationship."

— Dr. James Comer
If there's one piece of advice every veteran teacher offers to every new teacher, it's: "build relationships". That nothing happens until an adult builds a rapport with a student, as East Chicago's Dr. James Comer said. We know this intuitively. It's not the kind of thing we need to remind ourselves of every day.
Or do we?
I was reminded this week how it feels when someone who you work with, who you rely on for a "grade", doesn't really know you. I don't need to be the Golden Child. She's my principal, I'm a teacher, let's roll. But it's always nice to feel like someone's been paying attention.
So… how do my students feel about me? I know who plays basketball and who's a dancer and who's into computers and who roots for Michigan and who's a photographer and who's a runner and who hates school and who moved here from Chicago and who draws and who skates and who goes to the career center and who waits tables nights and weekends and who plays guitar and who likes cats and who's been coding since they were 7 and, and, and, and, and.
But do they all feel like I know them? I could do better. I guarantee it. It feels like something important enough to remind myself about. Often.
Now, to get that skull…