14 years, in the books.
As the years go on, the last day of school is always a bit anti-climactic. It is melancholy, for sure. But that's true everywhere. You might have seen this one floating around a few years ago from up in The Mitten:
Gonna miss my kids, and those moments of awesomeness when a lesson all comes together or they discover something cool and get excited about math. I'm not gonna miss setting my alarm and programming the coffeemaker for the next 10 weeks or so. But the "woohoo" of turning in my keys and walking out the door is gone. Compared to the first few years, it is less an "event" and more a "point in time".
Either way, it is a moment ripe with opportunities for reflection. Especially now that I've just finished my first year at a new school.
---
After school, waiting for my ride, I bumped into my department chair, who is leaving the classroom to go into administration. We had an opportunity for small talk, and he hit the bullseye with the first question:
"So, how did it go here during Year One?"
My stock answer to every who has asked that question since August is: Smooth.
But Nick is a good guy, and deserves more than a stock answer.
"It was good. Pretty much what I expected. Getting used to everything new. Building out a course in Canvas ate up a lot of time, but that will pay off next year and beyond".
Then: "the department is a powerhouse, man".
He said: "Yeah, we push each other pretty hard."
And I said: "Yeah, I felt that. In a good way."
I ate lunch every day with a group of four other math teachers. I heard them collaborate and troubleshoot on the fly between bites of brown-bag sandwiches. I heard a 25-year veteran asking for help from her subject area teaching partner. I saw a young teacher ask to come in and observe his colleagues in the department. I heard teachers gently push a colleague who could do better.
Everybody's got everybody's back. But nobody lets anybody else slack off, either.
---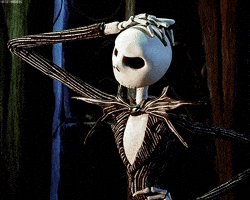 So, Mr. Reflective Teacher, what did you learn this year?
City or suburbs, kids are pretty much kids.
They got kids that hate math in the green leafy suburbs too.
If math class is just about math, those kids will hate it intensely.
So, children must play.
Living where you teach and seeing your kids outside of school is cool.
Changing the culture is not a one-day process.
The kids that don't want to change will fight you for 180 days if they have to.
I'm still more stubborn than they are.
There's only 30 hours in a day.
Perfection is an unattainable goal.
Having a planning partner is a gift.
Having an hour a week to plan with your team is like finding a little gold nugget.
Having a Lunch Bunch to ask questions/bounce ideas off/talk elections with is imperative to mental health.
Having a copier that staples automatically saved me probably 24 full hours of my life over the course of the year.
Having six classes in four classrooms on two floors, never the same room for back-to-back classes meant I got my steps in for sure every day.
I got fat anyway.
We're going 1:1 next year.
I'm thinking of a million ways my kids can use Web tools to knock down walls, or at least to look at and think about math in a different way.
I'm also trying to find a way to use MyMathLab to support my students who need extra practice.
I know that makes their laptop a $300 worksheet, at least for that night. Sue me.
Give kids a chance to do incredible things and they will. Or at least they'll try.
Give kids a chance to jump thru the right hoops and put the right squiggles on a piece of paper for a letter that will keeps their parents off their back or get them in the right school, and they'll do that too.
I can retire in 10 years.
I don't want to.
I won't be able to, anyway.
Teachers report back to school in 63 days.
I'll be ready.
But first, sunsets.
This is really, really, really true:
Probably.