Systems. Ugh.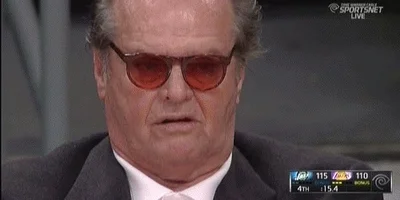 My very first go-round at systems of linear equations and inequalities, lo those many years ago, was an eye-opener. I was ready to drop the quiz score, all the scores were so bad. Clearly I must have done a terrible job teaching it. I'll take the hit for this one, I figured. I related my misfortune to a colleague who had a couple of years experience under her belt. She wrinkled up her face and said, "All algebra I students are bad at solving systems. It happens every year. Don't drop the quiz."
Turns out, she was right. Truth: When you find a wise teacher, trust them.
My Algebra II students are struggling more than usual this year though. I covered another teacher's IED class for a couple of days at the start of the unit, leaving one class of my students with a sub and some pretty thorough video notes, I thought. My first real try at an in-class flip. Thud. But my live class struggled too.
Scale of 1 – 10? They gave themselves a 3.5. No bueno.
So, let's back up. We need some practice opportunities and a shot at understanding, not copying. We spent an entire class period working thru homework questions and setting up a word problem. That moved the needle a little. Got them to maybe 5. Still room to improve.
Sounds like a job for a Stay or Stray gallery walk. Picked this one up from my instructional coach in Hammond, Rhonda Fehr.
I provided a 9-question practice set, split 3/6 between graphing and substitution. Students group up, take ten minutes to work through problems as a group while I circulate to help troubleshoot. Each group should now have one problem on lock. My job is to subtly notice which problem that is, and assign it to that group as "their problem". Now they put their work on a piece of poster paper which I strategically place around the room. One student is the "answerer", the other group members ask questions to get to the point where they could teach it to other groups as they rotate around the room. Now one stays, they other group members rotate to the next station. After each round, a new student (not from the original group) stays at the station to become the new answerer, while everybody else moves on to ask questions at another station.
It was hectic. It was loud. That definitely turned off some of my students. "Mr. Dull, they don't know what they're talking about." "I didn't learn anything from him". "We didn't have enough time to figure out a problem/ask questions/make our poster".
I wanted to give them an opportunity to learn one problem deeply, know it so well they could explain it someone else. I didn't hit everyone. Maybe just a few in each class. But I posted the original problem set on our Canvas, with a worked-out answer key, and several committed to going home and at least trying the rest of the problems.
So some learned today by explaining to others. Some learned by being taught by peers. Some will go home and get in some reps and check their own work, and learn that way.
I'll take that.