So, lots of changes in my classroom since the semester break. Seems like a good time to check in, just maybe a little sooner than Pete Alfano. How's it going so far?
To recap, I'm trying to provide more opportunities for my students to work together in class, to have the support of their teacher as they work through practice sets. My lever is a flipped classroom. Trying to move in the direction suggested by Matt Miller and Alice Keeler in Ditch That Homework.
So they are viewing the notes outside of class, writing a 3-2-1 Summary when they finish taking notes from my video, splitting into Island/Peninsula/Land work groups based on student readiness to be self-sufficient, getting an opportunity for relearning and retakes on quizzes.
My main goal is to provide a proper level of support for all my students. I had to let go of some things like a rotating schedule of MTBoS-inspired bellringers. Truthfully, that decision made me die a little on the inside, but this wasn't a knee-jerk decision. I weighed my options. What's the best way to maximize the math happening when we are together in class? I want them thinking critically, but I also want them getting enough practice on basic skills to make them stick.
---
After 15 years of teaching I already have a good idea of what independent practice looks like outside of school (hint: not really independent), but I was curious what happens when I ask them to watch a video and take notes on their own, and then write down some questions about their learning.
I got my answer a few days ago when a scheduling crunch inspired me to have my students watch the video and take notes in class. It was actually a very efficient way to get note-taking done – way faster than direct instruction with a million distractions. I figured we could get the notes in and still have enough time for students to try the practice set and for me to get around the room and help.
I found that many of my students were focusing on the examples, taking good notes, backing up the video to rewatch certain parts, writing a thoughtful summary – pretty much the model of how flipped instruction should work.
I also saw kids blow it off entirely, playing on their phones or on other sites. And a few were just forwarding the video to a screenshot of the worked-out examples, copying them down, putting some nonsense down for the summary and checking out.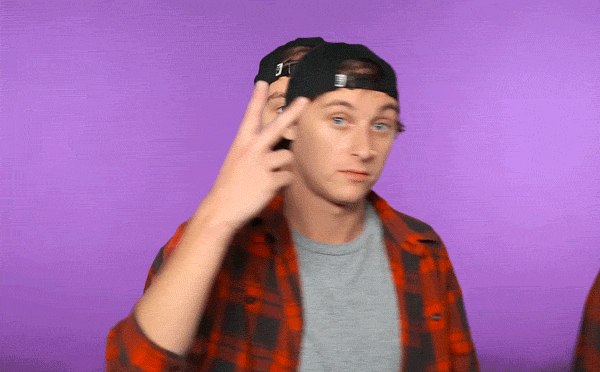 In other words, the students who cared before, care now. And the students who tried to slide by before, are still giving me their absolute minimum effort. So, can I snap up a couple from that last group and give them a nudge towards the first group? Good question.
I'm way past thinking that any of the tactics and strategies I pick up from my online PLN are going to be magic dust. They are all just tools in the hands of a teacher, for use to benefit student learning. So let's use them.
---
Logarithms are killing my students, slowly, like one class period at a time. It couldn't be less clear if I wrote the instructions in Chinese. So we've taken three days to review: two days with a packet to get some reps in, and one day where I wanted some collaboration and mistake-finding built in.
I've been dying to use Log War for a while. But I'm not sure my students are in that place yet where they can rapid-fire evaluate logs. Plus I was a little short on materials and funding to purchase more index cards and labels.
I love how Desmos activities create opportunities for collaboration and making student thinking visible, but I'm also not opposed to low-tech alternatives that accomplish the same goal.
And Sara Van Der Werf's "Add 'Em Up" activity made an ideal Plan B.
I endorse this review method. Click through for full details and materials, but the executive summary is: students are grouped in fours, working on butcher paper or big white boards, each with his own log exercise to work out. I give them the sum of their answers as they are working on the problems. If their answers add up to the number I've written in the middle of the page, yay us! If not, that's cool, it's time to play America's favorite game show, Let's Find The Mistake!
This slideshow requires JavaScript.
This activity got my students engaged, working together and talking with each other, referencing their notes for help, and it gave me an opportunity to sit with everyone individually for feedback and help. That's the core message of a Ditch That Anything: teachers need to get face time with students, and build relationships along with teaching standards. That's the big payoff of flipped instruction, Island/Peninsula/Land, and collaborative review time.
Still – it's not a cure-all. Sitting with one group, looking at the work provided by one particularly uninterested student…. it was perfect. I asked her, "tell me how you got from this step to this step". She looked me in the eye and said "Photomath did it. I'm not gonna lie to you. I don't know how to do this. No clue. Teach me".
I appreciate the request for help, and I'll be happy to teach you, but I can't reteach this unit to you in 10 minutes the morning before the quiz.
Especially not after you've been playing on your phone and not doing work for two weeks. That remediation gig is gonna take way longer than 10 minutes.
---
The Irish, 11-point underdogs, were 3-4 and had lost their last three games, all of them in South Bend. They hadn't lost three straight at home since 1956…. Down the schedule, Navy, Penn State and USC waited to pick over the Notre Dame carcass. Faust was asked by ABC's Keith Jackson if he'd ever win again.

Jackson: "You have the definite possibility of a 4-7 season."

Faust: "Yeah, but also one of 7-4."

That exchange defines the man. "Wouldn't it be something," he had said earlier in the week, "wouldn't it be ironical if it was a game with my first opponent that turned the thing around?"

"Somebody Up There May Be Listening", Kenny Moore, Sports Illustrated, November 5, 1984.
Gerry Faust is an optimist. The faith we share dictates that. I'm more of an optimistic pessimist. But I still believe in the turnaround. If I can't go 11-0 anymore, can I get to 7-4?  I'm gonna keep looking for things that work, keep what's good, giving my students what they need, and it's gonna happen. Come around sometime and see.