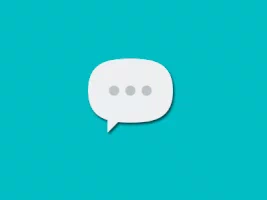 I've learned a few things about high school kids the last 14 years. One of those things is: they are not shy about telling you they need help. Might be verbal. Might be non-verbal. But the message is sent. So the question I have for myself is: You got the message. What did you do with this information, Mr. Teacher Man?
They need support.
They need a chance to collaborate and help each other.
They need to be able to think their way through a problem.
They need to see each other's work
And they need reps. Lots and lots of self-checking reps.
We've got a quiz coming up on linear stuff. It's all warmed-over Algebra I from their freshman year, but that was two years ago and for a lot of them at the beginning of the year it's about as clear as mud. That's a bad way to fly when we're trying to rebuild a foundation for the rest of Algebra II.
I need a plan. Like Gerry Faust recruiting future Heisman Trophy winner and Pro Football Hall of Famer Tim Brown out of Texas:
All the bases covered. And then some. Rapid fire.
I'm all-in for the gamified review favored by many members of my PLN. I like to have fun in class too. But my students in years past have also asked for a way to get more practice. Maybe even… a worksheet.
(Which, BTW, aren't always as evil as they are made out to be. Depends on the worksheet. And the teacher, probably).
So I lined up a parade of varied review styles and methods for them this week:
We started with version 4.0 of my CCSD Enrollment activity on Desmos, because children must play. It had its ups and downs:
Next up is a review method promoted by Julie Reulbach known as One Sheets – all collaborative and student-centered. Plus it makes an excellent "as-needed" support on the quiz itself. The cleanup hitter is my very first MyMathLab assignment. The students can work on this online assignment over two days outside of class, getting multiple attempts at a problem, and able to access hints and help. That one's targeted at my "give me a worksheet, please, Mr. Dull" people.
Differentiation, you guys. For real.
But not because it's a buzzword (which it is), or because it's a sub-domain on my evaluation rubrics (which it is). It's a response to my students' needs.
That's a message I hear loud and clear.