I am a former holder of a State of Nevada Substitute Teacher License (very nice day job while finishing up work on my teaching degree at UNLV: Work When You Want To, Sleep In When You Have To). So: I've been there. I have a pretty good idea of what a sub needs from me when I'm not there. And: I have a pretty good idea what I need from a sub when I'm not there.
There are basically three kinds of sub days:
scheduled in advance, such as a workshop or personal day
night before/morning of with time to plan, such as waking up to a sick kiddo
unconscious, the reason your office manager asks you for Emergency Sub Plans
This last one is a capital-E Emergency. The middle one can turn into an "emergency" with poor planning.
So: Let's not.
My daily goal: everything done a minimum of two days in advance. (You can credit my mentor teachers during my student teaching year for that timetable). That's a Canvas assignment fully set up with student work documents, resource links, and videos. My notes are set up in Google Slides, with the in-class examples recorded with my doc cam and Screencast-O-Matic. The slides are embedded in the Canvas page so students can access them even if I'm not there. The handouts are printed out ahead of time and waiting on my desk. PLTW is a totally different animal as the entire course is set up in Canvas. I figure that commitment to planning takes most of my days back to DEFCON 5. The sub can point the students to the Canvas page for the day, and everything the students need is there for them. When I worked at a non-Canvas school, I used Edmodo. Google Classroom is another option that several of my teaching colleagues used.
It doesn't always work out that way that everything is set up in advance, but when it does, that covers 96% of the horrible things that can happen.
For the other 4% there's my PLN.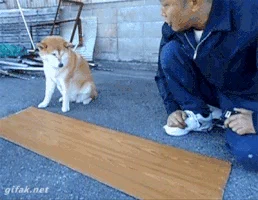 As part of my teacher evaluation I needed to submit an formal emergency sub plan last year. With a little digging, I ran across this from MTBoS superstar Meg Craig – an activity for her ACT Prep class in which students do some research on the score require to gain acceptance to their school of choice. It's an ideal Emergency Sub Plan: one class period, suitable for all my students, relevant, minimal demands on my sub. I've never had to use it, but it's there if I need it.
I just need one more thing: to be able to set this up in Canvas somehow so my students can get to it while I'm in an emergency room somewhere, without Mrs. Dull having to hack my Canvas account to activate it.
But then, what's an emergency without a little rampant panic, right?
Know what tho? I've got a big round-number birthday coming up this week. My life can do with a little less drama. I'll take the plan-ahead route and roll the dice.
It's practically a family motto: Plan for the worst, and hope for the best.
---
This is my small contribution to a larger community of teachers who write, tweet, and share and call themselves the Math-Twitter-Blog-O-Sphere (#MTBoS). In an effort motivated at Twitter Math Camp this summer and boosted by Julie Reulbach, teachers are sharing around a single topic each week. Look for the collection every Sunday under the #SundayFunday or #MTBoS hashtags, or at I Speak Math. And don't be bashful: there's a google form there so you can jump in too.