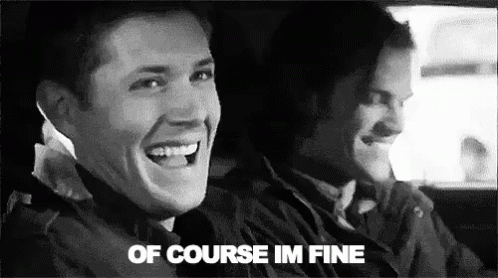 Rampant stress. Like the kind you can feel welling up in your chest.
That was me Friday afternoon, 63 hours before students walk through my new classroom doors to begin the school year.
As background: we're in the midst of a three-year, $140 million renovation project at my school. It's being done in phases, so teachers have been shuffling from room to room as the construction project advances. "Flexibility" is practically our school motto.
My principal is a good guy with a really strong team. I don't imagine it's easy overseeing a huge 4-star school that aspires to be a top-10 school in the state each year. Doing that while in the midst of remaking the physical plant sounds like trying to defuse a bomb while someone repeatedly pokes me in the kidneys. There's a million moving parts complicating the already complex process of opening school. "Building the airplane while flying it", as the saying goes.
After a day of meetings, I arranged the desks and chairs into pods for a couple hours on Thursday. Good way to burn off nervous energy. These desks belong in the room of the teacher who was using that space last spring while her hallway was rebuilt. I knew intuitively the furniture was probably headed back to her room, but I held out hope her new classroom might be getting a furniture makeover.
Nope.
Walk in Friday morning to this. Surprise!
So with freshman orientation and the activities fair eating up my morning, I shot a quick email to my office staff hoping for guidance and asking (gently, since everybody's got a to-do list a mile long on the day before school opens) who I should see about getting some desks delivered.
Then I went to work. It was the best way I could think of to stave off the vision of my kids sitting on the floor for class Monday. I'm a first-day veteran. I know what my job is: to be ready to teach on Day One. They'll tell me what to teach, who to teach, and where to teach, and I'll take it from there. Friday's Motto: I'll do what's in my hands and trust that others will do what's in their hands. It's all good.
(Sounds a little bit like this post from Sarah Carter, whose One Word Goal for the year is "grace".)
And by the time I left the building at 5:00, the custodial staff was rounding up student desks from all corners of the building and delivering them to my room. Just like I knew would happen.
---
Broke: Here's the Syllabus
Woke: Here's how we do things around here
Bespoke: Let's do math and collaborate!
I'm loud. mostly because my students are loud. And after 10 weeks of summer, I've found I typically lose my voice by the end of day one. Because I talk too much. "Hey kids, I'm not gonna read the syllabus to you because I know you can read"…. then I read them the syllabus.
What if there was a better way?
The inspiration hit while Megan Hayes-Golding was tweeting during a Twitter Math Camp session this summer.
Oooooo. We could do that in Algebra II. We don't even need a good reason. But I have a bunch. In 35 minutes on the first day of class, we can:
Do math
Be collaborative
Engage prior knowledge
Get students talking
Introduce how we'll use tech this year (first year of 1:1 in my building)

Canvas, Google Forms, Desmos

Start a Math Fight if we're lucky
Here's the plan:
Students will reflect using a Google Form and submit a snap of their work solving the system (after we discuss and defend arguments) through Canvas.
I'm hoping to welcome a group of students who may not have had great math experiences in the past to my classroom. And have some fun.
---
In the last week before school I read Ditch That Homework by Alice Keeler and Matt Miller. This activity integrates several of their suggestions. I think it's a good first step to making my classroom more student-centered and student-friendly.
We'll introduce course expectations to students on Tuesday and to their parents on Wednesday at Open House. I'm hoping my kids will do some of the PR work for me after Monday's activity. Either way, by then most of the stress of Back To School will have dissipated.
It's Year 15 for me. And Year One for me and my students.
Let's Go.