What do kids really want their school to be like?
Does that match up with what we offer our kids at school?
Dr. Buddy Berry, Superintendent of Eminence Schools in Kentucky, has some thoughts. He calls it the School on F. I. R. E. model. It includes a significant amount of student input:
His daughter has some ideas too, and presented them to us at the SouthShore e-Learning conference in Hammond.
Apple doesn't fall far from the tree, obviously. She's self-taught on a lot of web tools, mostly because her dad gives her the freedom to find and use the tools that help her learn, and express her learning.
That graphic from the Speak Up survey up there? The one that shows what tools kids want in their dream classroom versus what adults think is needed for kids to learn? Brooke and her dad don't just give that lip service. They live it. On fire, man.
So: What if we could blow the whole thing up and start over? What would that look like?
We can't rebuild institutional school, but we can change what we do and how we do it within the existing framework. That's how I'm approaching the coming school year.
My school is going 1:1. We have a unique opportunity to rebuild how we "do school", what lesson design looks like, how students interact with us, with each other, and with the math.
---
Close your eyes. What do you see and hear when I say "punk rock band"?
I don't imagine too many teachers or administrators will be mistaken for punk rockers. But like Dewey Finn's kids in School of Rock, we can steal a little bit of the ethos. I'm currently reading Route 19 Revisited by Marcus Gray.  It's the 500-page backstory of how the Clash made their seminal double-album London Calling.
They lived punk. They looked punk. But the sound drew on a variety of influences, including early R&B, blues, rockabilly, reggae, pop, and jazz. And while the stereotypical punk rock song is raw and unsophisticated ("volume, velocity, and aggression", as Gray puts it), the Clash took its time to craft its masterpiece.
As Gray writes: "The original version of the lyric came first. But the final version of the lyric came last." The educational equivalent is: "It's OK to teach 20 years. Just don't teach the same year 20 times."
---
So: Now's the shot. A chance to take a little bit of this, and a little bit of that, and build something awesome. This tool and that one, and remake my Algebra II classes. My kids are gonna walk in every single day with a laptop. That device can either be a paperweight, a distraction, or an awesome tool for learning. My option.
The seeds were planted at the School City of Hammond's inaugural e-Learning Day last June:
"My top takeaway from the day: the different sessions I attended (and facilitated), the tools I got hands-on with, all existed as part of a framework. In reflecting at the end of the day, I realized I had curated my own little Lesson Design seminar. Whether using Docs & Forms for formative assessment, or creating a hyperdoc for a unit review, or creating an activity in Activity Builder, this was all about identifying a learning objective, and then laying out a path for students to follow, and letting them do the work. And the learning. I'm seeing that Google Classroom, Activity Builder, and hyperdocs can be a powerful combination for my classes."
I've been building my toolkit for years. Tweaking and adjusting. Borrowing from Vaudrey and Nowak and Nowak some more and Carter and Meyer (of course).
There's more though. Jonathan Claydon has some cool stuff he's doing to leverage tech in his class, and his students are climbing way up the DOK ladder.
Chevin Stone modeled hyperdocs for all of us at Gavit. Just the thing to put all the student learning tools in one place. There are a literal ton of resources online, and a book.
At South Shore e-Learn Katie Bradford shared some cool tools for use of video in lesson design. I see this as an opportunity to go 2:1, pairing students up to annotate a quick video on the skill of the day.
I'm already down with Desmos Activity Builder. Now's a shot to build in some activities where the ROI was way too low for checking out a cart and getting everybody logged in. On-demand tech means Card sort, Polygraphs, and Marbleslides will all debut this year.
The wildcard is MyMathLab. Several of our teachers who have on-demand access to carts have been using this Pearson tool on the daily to create practice exercises and assessments. It's actually an expectation within the district. I picture it as a way to create extensions and additional practice as a way to differentiate for students. Gonna need some tutorial there though.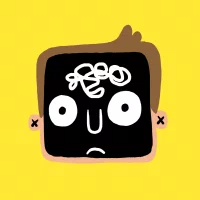 So that's a lot of tools to sort through. It's gotta be done though. The shift to 1:1 can be done well, or done poorly. It's too great an opportunity to fumble away.
It can't be just, OK, kiddies, open your computer, here's the lesson, pencil/paper just like its always been. The laptops will be an afterthought. Forgotten. Left in lockers.
Or worse, I use them as a $300 worksheet.
And it will be an opportunity gone by the wayside. Instead, I've got an chance to build on what's come before, give it my own personal touch through several rounds of revision, and who knows, maybe turn out a masterpiece.
"Sometimes it's necessary to march a long way for glory…."