After almost 14 years of teaching, I have come to an unpleasant realization:
I hate grading.
As I often tell my kids, "Hate is a very strong word."
And, as they often tell me, "I know. That's why I used it."
But as I plowed through a pile of Algebra II quizzes (operations with rational expressions, if you must know) this past weekend, some things came into sharp focus.
243 minutes a week x  36 weeks = 8748 minutes each class spends with me during a school year.
8748 x 3 = 26244 minutes I will spend teaching math this year.
Roughly four hours to grade a set of quizzes. Times probably 20 quizzes in a year. That's 80 hours x 60 minutes = another 4800 minutes. Throw in plan time and copies and whatnot….
And we probably learned as much math as we would have if we just closed the books and played rock-paper-scissors all year.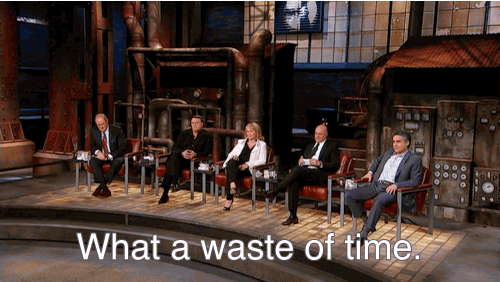 I feel like we're all putting on an ethereal dance of illusion. A Potemkin village of teaching. I hate it, they  hate it, no learning is going on and it is the source of untold amounts of stress and literally three extra weeks of work a year.
There's a better way, out there somewhere, right?
Right?
I mean, I know there are teachers and classes out there doing incredible things: Desmos stuff and partner quizzes and quiz corrections and standards-based grading and project-based learning and the #MTBoS dumps awesomeness into my brain on the daily. I want it. I want it all. Check that: I want it all, wedged at a 45-degree angle into a (capital-T) traditional school that is about to go 1:1 where students would step over a dead body to get the right grade on a piece of paper.
Seriously cold-blooded (as Gus would say).
---
Something's gotta change. I'm not sure what tho. I was a psych minor long ago. I know we as humans only change to move towards pleasure or away from pain. A grade of any kind doesn't move my kids off the mark. In either direction. It's gotta be something more.
Am I too old to go change the world? Probably. But to change things in my class? I got enough pain to move. Let's go.
Hold my beer.