Year One of the EPIC PLTW Reboot continues at my school. My Intro to Engineering Design kids are designing and documenting and creating, learning Autodesk Inventor and the value of planning the work and working the plan. All told, we've got 4 sections of IED, somewhere in the neighborhood of 75 students. Which is good. One of the foundational things we talked about in the interview was keeping the pipeline full – making sure we had a steady flow of kids into Principles of Engineering and beyond.
But my POE right now?
Two students.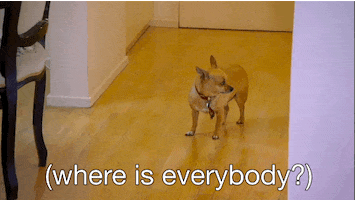 Under ordinary circumstances, we'd dissolve that class and try again next year when we can fill out a roster. But I think it's important that we offer it this year, both from a visibility standpoint and because Rust Never Sleeps.
We didn't offer POE at my old school last year, and the year before we dissolved the class after one term because it had dwindled to an enrollment of just 5.  I get it. I really do. POE is more "mathy" than IED, and that scares a lot of people away. (Unlike IED, which gets treated like "just another elective" sometimes). But that also means I haven't taught the second semester of the course for three years.
---
So here we are, halfway through the year (almost). Ready to start the machine control/mobile robotics unit in POE. Should be an easy sell. No student goes, "gee, when am I ever gonna use this?" about programming. Instant engagement, right?
And I'm terrified.
PLTW offers robust training before a teacher can be assigned to teach a course  – an intense, two-week session where we do all the projects the students do in a year, in 10 days.
Yeah, I built a robot and programmed it to platoon with my fellow teachers' bots. Teamed up to build a marble sorter and custom designed some pieces for it in Inventor. But: its been a while.
Took C++ back in the day at UNLV. But: it's been a while.
I'm about to get exposed again.
Except, I've been hanging out with a risk-taking group of teachers online who are more than wiling to admit they don't know every damn thing, and are happy to learn. From anyone. Especially if it means learning along with their students. That spirit rubs off on the rest of the PLN.
I tried to size up where I stood the other day. We were close to finishing up a unit, getting ready to do the unit project which involves virtual bridge design. So I'm mentally looking ahead. Just as an icebreaker, I asked my students "what's your background in programming?"
One guy, quietly confident, says, "I've been programming for 10 years."
That's almost as long as I've been teaching. Holy crap.
Well then. Learning is a two-way street. Guess I'm gonna learn right along side these guys, huh?
Ain't too proud. Let's go.