Sunday morning. Sitting on my patio before Mass, writing, thinking, soaking up the onset of a glorious day. The 70 degree and sunny and carefree kind. Much different than last weekend's conditions.
Last Sunday I was up before the sun as Mrs. Dull and I celebrated our wedding anniversary by running the Michigan Shores Mini in New Buffalo. The start/finish line is just a short walk away from the end of the breakwall where we were engaged.
Morning broke 38F and windy. Not bad running weather, all things considered. Terrible "standing in the start corral freezing your ass off" weather. Awesome "go back to sleep and wait for breakfast to be served" weather.
So warm under the covers. A lengthy list of pre-race prep. How to balance the two?
I found myself mentally calculating the time it would take to get dressed, eat my pre-race meal, walk from our inn to the beach, pick up my race bib, get stretched, and get mentally ready for the race, all without being rushed but with minimal time spent trying to think warm thoughts while shivering against the wind off the lake.
As I told Mrs. Dull: searching for the Sweet Spot.
The race went fine. It was a small local race, the scenery was fantastic, support on the course where needed, and since we left all the fast people back home in our active little town, we both scored age group medals. Happy Anniversary to us.
Afterwards, sharing coffee (Cath ran the 5k, so she was finished well before me and picked up a cup at the deli up the street), she found a spot behind the picnic shelter: in the sun, out of the wind. Sweet Spot.
Married for 23 years. Teaching for 13. I feel right now like I'm in my absolute prime. These days everything coming my way is a belt-high fastball.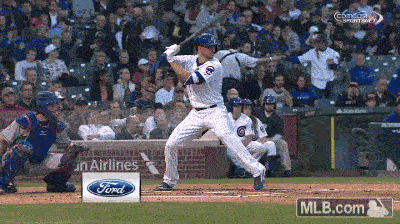 In marriage, I have come to learn that I don't know every damn thing. I've embraced the motto: Teamwork make the dream work. We know how to navigate the daily ups and downs, together. In the classroom, I'm still young enough to have the energy, been burned enough times to know what doesn't work, and have fallen in with a killer online PLN that is a source of support and vast amounts of teaching knowledge.
Also, I'm killing a lot of stress by planning and tackling projects by due date. Focusing on the next thing up. It's kind of old-school, but it worked for Dwight Eisenhower:
Just in general, I'm at peace with a lot of things right now.
As the school year comes to a close, I find myself feeling I'm right where I'm supposed to be. Sure, there's always more work to do, activities I wish we could have tried, tweaks to lessons. That's just being a reflective teacher. But come Friday, I'm going to lock the door, turn in my gradebook and keys, and walk off into the sunset.
There's work to be done before August 15. And time for rest and travel. Summer.
Sweet Spot.