New Buffalo beach. It's where it all started. Sunset, my birthday, after dinner at Redamak's with my family, sitting on the end of the breakwall with our feet dangling in the blue water of Lake Michigan. A proposal.
She said "yes".
So of course, being the hopeless romantic that I am, on our way back from our honeymoon we had to stop at the beach again for a quick stroll. May in the Midwest can be glorious. Or… not. We pulled into the parking lot and made a beeline for the water. Three minutes later, we hightailed it back to the car.
We've got a thing about the water. A lot of people do actually. Including a sweet, older couple who were parked at the edge of the lot as we were walking back to our car. The woman looked at my new bride, hugging herself with her arms against the cold north wind, looked at me and asked, "Did you two just get married?"
We smiled at each other, smiled sweetly back at her and said, "Yes!"
Cath and I asked the same question of each other with our eyes, silently: How did she know?
There was nothing on our car, or our clothes, that would give us away. This beautiful woman, wise with years, must have some kind of superpower, right?
Twenty-three years on, I know. She didn't need ESP, or X-Ray Vision, or (like Padre Pio) the gift to see the state of our souls. It was written all over our faces, on the beach, in the grey Michigan afternoon. More glorious than any "Just Married" sign we could hang on our car, brighter than a White Gown, sharper than Black Tie And Tails. You can't hide Love.
All she had to do was look.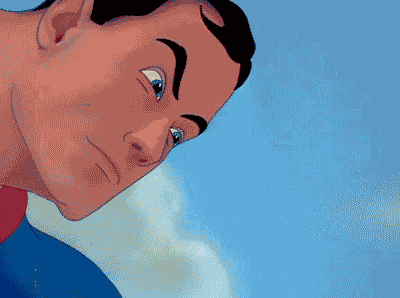 So this week we began a New Semester at my school. About 60% of my roster is made up of students who are returning to me from 1st term. For the most part, we got along pretty well last fall. They tolerated my eccentricities. I celebrated their, um, indifference, to math.
As part of my First Day activities, I used an info sheet borrowed from Megan Golding.
Doc here:  Who Am I? (Golding)
Among the questions: Who Is Your Favorite Superhero. Why?
Because you gotta keep them on their toes, right? I think I caught most of them off-guard though. The typical answer: "Batman". Why? "Because he Batman!"
Or: "Wonder Woman. Because she sassy."
I mean, that's cool. I'm not a superhero snob. There's no Big DC-versus-Marvel Thing in my house. I'm an Iron Man guy (and a Nick Fury guy), but you don't have to be. Like who you you like, have your reasons (or not), move on. There doesn't have to be a deeper meaning. But on the back side of the page, I asked for their goals. Short-term, Intermediate Term, Long-Term.
This is a sample of what I got:
Woah.
Remember, these are the guys who turn my hair grey. The kids who get talked about at the lunch table, the ones who populate our Daily Attendance Addendum under "Suspension". They're supposed to be the ones who don't care about school. Who don't care if they pass my class, or graduate, or get a job.
"Do well in math."
"Pass my classes."
"Graduate high school."
You know what? They want it.
They really, really do. Whether we want to see it or not. X-Ray Vision or not. They want to succeed.
How do I know that? I asked them. I couldn't see it written all over their faces. I don't have that superpower.
But: They Want To Succeed.
How do we get them there?